Description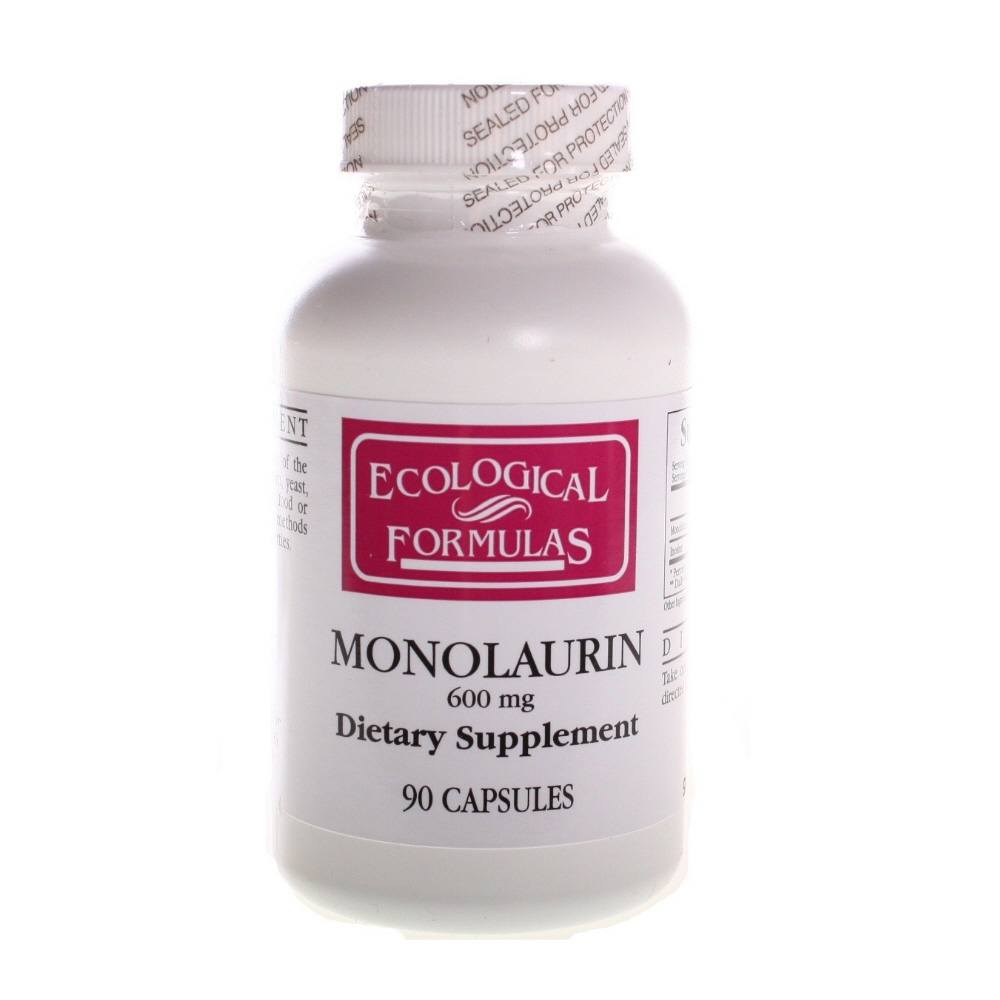 Monolaurin 600 mg
$25.99
Safe Natural Dietary Supplement – 600 mg capsules
Extracted from coconut oil.

No prescription necessary.
---
What is Monolaurin?
Monolaurin is a glyceride ester derivative of lauric acid, a fatty acid found naturally in breast milk and certain vegetable oils. This fatty acid has been used as a germicidal agent for centuries. Lauric acid was originally discovered when microbiologists studied human breast milk to resolve the antiviral substances which safe infants from microbial infections.

Label Information and Ingredients

Suggested Use:
For those who feel as if they are coming down with a virus – take 3 capsules of Monolaurin on an empty stomach, the first thing in the morning, and for more severe cases, 3 more at night.
For those with a sensitive stomach, Monolaurin can be taken with food. The dose can be tapered off as symptoms decrease. Of course, you will have to All the time seek the advice of a physician in case you have fever, pain or if symptoms persist. Young children can also take Monolaurin at a reduced dose.
If you are giving Monolaurin to children (or adults) who have difficulty swallowing capsules, you'll be able to break them open and sprinkle the Monolaurin into something such as applesauce or yogurt.
Supplemental Facts for Monolaurin 600 mg Capsules

Serving Size: 1 Capsule
Servings per Container: 90

Main Ingredients

Amount Per Serving

% Daily Allowance

Monolaurin

600 mg

*

Inosine

7.5 mg

*

*Daily Value Not Established

Other ingredients: Gelatin, Magnesium Stearate

Monolaurin contains the monoester of the fatty acid lauric acid.

Contains no corn, dairy, yeast, wheat, liver, citrus, or other common food or chemical allergens. Gluten free. Manufacturing methods incorporate special delayed release properties.
---
These statements have not been evaluated by the food and drug administration. The products mentioned don't seem to be intended to diagnose, treat, cure or prevent any disease. All the time see your licensed health care professional for proper diagnosis and remedy.